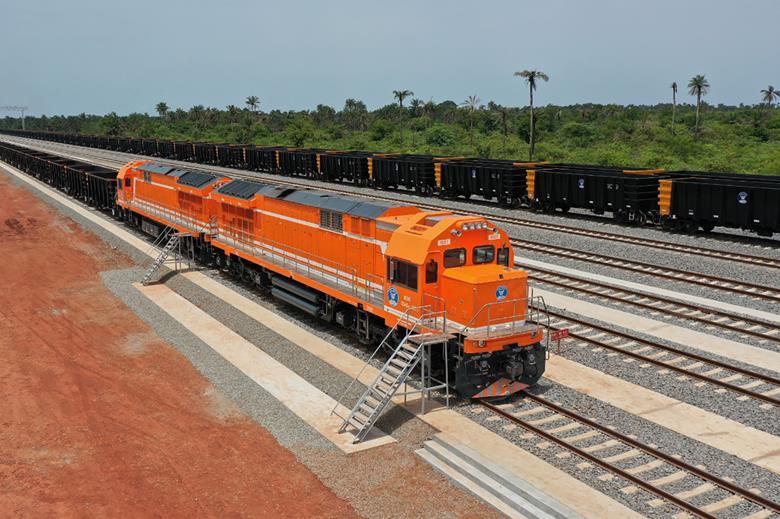 Joint venture formed to develop 600 km iron ore railway
GUINEA: La Compagnie du TransGuinéen has been formally established to develop a 600 km multi-purpose and multi-user railway and port to serve the Simandou iron ore mining project.
TransGuinéen is a joint venture of the government of Guinea (15%) with Winning Consortium Simandou (42·5%) and Rio Tinto Simfer (42·5%) which hold iron ore mining rights in the Simandou mountains.
Starting near Port Morébaya, the proposed line would run east to Forécariah and then along the border with Sierra Leone through the 11·8 km Kindia tunnel. After Kassa it would turn northeast and cross the highland mountains via the 8·95 km Mamou tunnel.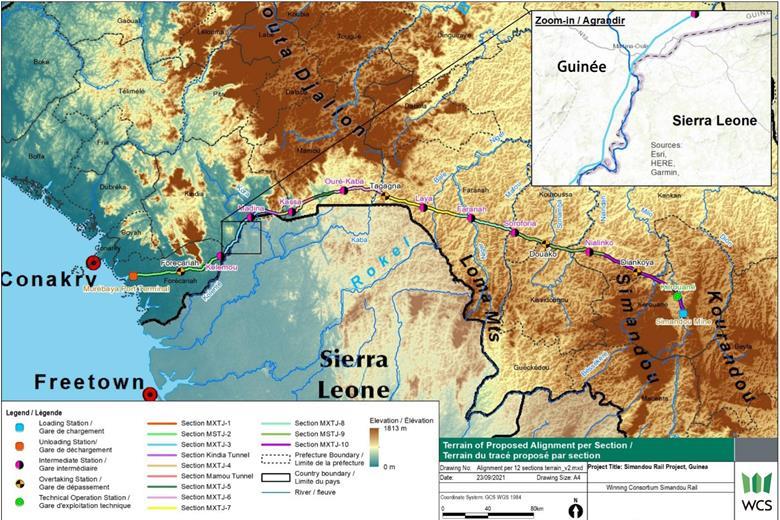 After leaving the border, the line would run parallel with the N1 road heading east and southeast, and then follow the N33 to Nialinko in order to reach a terminus in the Simandou mining area.
Economic development
Following the incorporation CTG on July 27, Rio Tinto's executive committee member in charge of the Simandou project Bold Baatar said the southern infrastructure corridor 'has the potential to bring significant benefits for regional economic development by leveraging international project and ESG standards'.
Djiba Diakité, Chairman of the Strategic Committee of the Simandou project and Minister Director of the Office of the Presidency of the Republic, said 'Guinea's mineral resources belong without exception to all of its daughters and sons and therefore nothing will be done to their detriment. Our country remains open to all responsible and serious mining investment that will help support the sustainable development of our economy and, in turn, is committed to maintaining a stable and calm business climate.'